Our name comes from Sarah Treverbian Prideaux (1853-1933),
an early female bookbinder from England.
---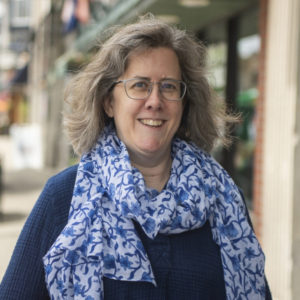 Emily Clark Victorson received degrees from Oberlin College and the University of Michigan. She then moved to the Chicago area, where she lived for over thirty years. She worked as a librarian, historian, and book designer for such organizations as the Newberry Library, the Chicago History Museum, and History Works, Inc.
In 2009 she founded Allium Press of Chicago, a small press that published fiction with a Chicago connection for over twelve years.
Since 2017 she has worked as a freelance editor, book designer, and publishing consultant
with clients on both works of fiction and non-fiction.
In 2019 she was named to Newcity magazine's "Lit 50: Who Really Books in Chicago."
In 2022 she relocated to Michigan.
---
---